Students start their Jiu-Jitsu journey with a white belt. The next belts are Grey/White, Grey, Grey/Black, …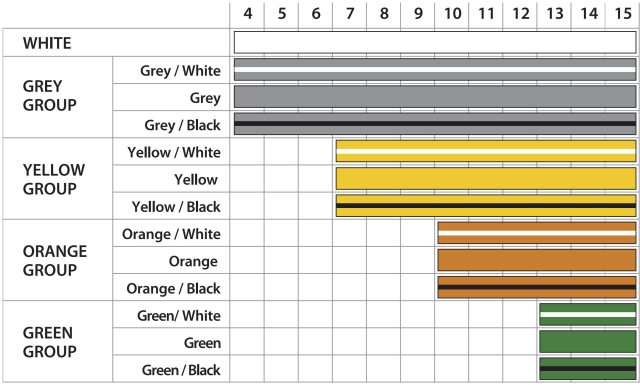 Kids Graduation System and minimum eligible age
Stripe promotion
Stripes on belt is a way to measure progress between belts. Students can receive a stripe promotion during test week (every 5 weeks) or outside of the test week based on the promotion criteria (see above).
– For the first two belts (white and grey-white belts), students get 5 stripes (4 whites and 1 red) prior to being eligible for their next color belt.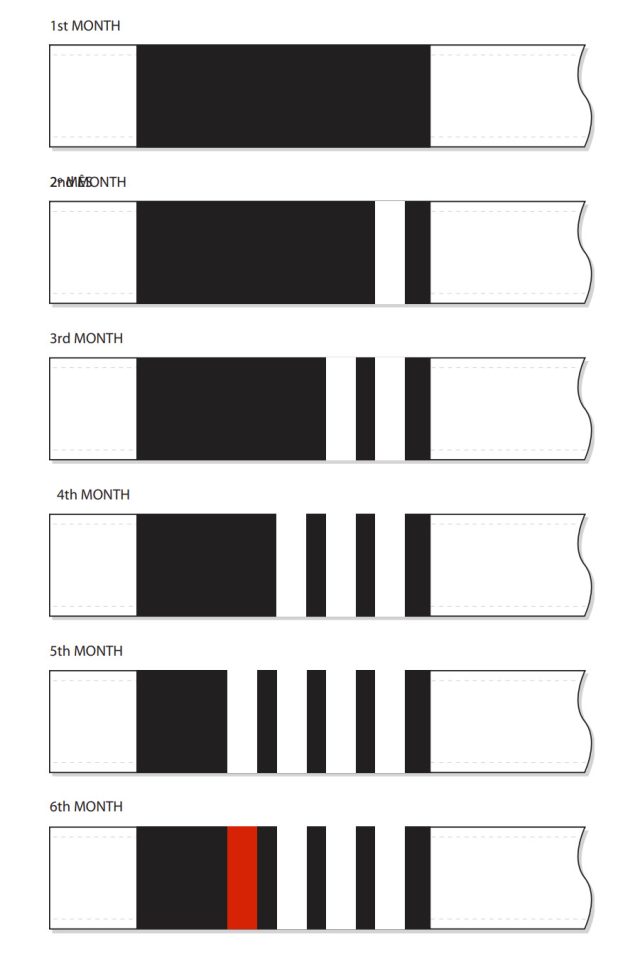 Note: IBJJ states 1 stripe promotion every month with the assumption that the student trains at least 2-3 times a week. Since our students mostly train 1-2 times, we have extended it to 5 weeks.
– For higher belts, students receive 11 stripes: 4 whites, 4 reds, and 3 colors of the next main belt color (yellow, orange, green)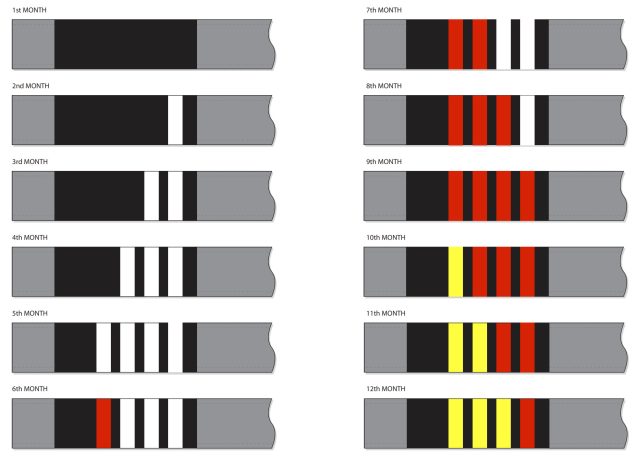 Belt promotion
Belt promotion typically takes ~6-8 months of consistent training for the first 2 belts, then ~1-2 years for higher belts.